06 grudnia 2021
You can download Academic Planner App here or by scanning the below QR code:
---
19 listopada 2021
The lecture "Empire, nation and nationalism in Danubian Central Europe, 1905-1925" is going to be held by Miklós Lojkó, Habil. Associate Professor at the Faculty of Humanities of ELTE, on 24 November (Wednesday), at 6:00 PM CET.
The lecture series "What's new in science" is organised by the International Alumni Chapter as part of the ELTE Alumni Academy, which focuses on the annual theme of the CENTRAL Network "Central-Europe: what unites and divides us?".

More information and registration at the event website.

CENTRAL is a vivid partnership between five renowned Central European universities, all located in the capitals of their home countries: Berlin, Budapest, Prague, Vienna, and Warsaw. Under the CENTRAL umbrella, diverse research and outreach activities take place, in all fields. They provide a platform for scientific discussion and exchange. Combining their efforts, they make the academic discourse of the CEE region more visible within Europe, and beyond.
---
11 października 2021
Institut Français, Embassy of France in Poland and the Polish branch of Campus France Agency announce the Erasmus Days Competition. All exchange students

A l'occasion de la 5ème édition des Erasmus Days, les 14, 15 et 16 octobre 2021, l'Institut français de Pologne vous invite à partager, avec toute la communauté européenne, votre plus belle expérience vécue grâce au programme Erasmus+.
Envoyez votre texte avant le 16 octobre et tentez votre chance de remporter 2 places à une manifestation culturelle, offertes par l'Institut français !

Tous les textes seront publiés sur le site www.erasmusdays.eu
Conditions de participation au concours :
Racontez votre plus beau souvenir d'Erasmus (voyage, découverte, anecdote, rencontre, culture, cuisine, cinéma, lecture, échange linguistique….)
Langue : français, anglais ou polonais
350 mots maximum
1 photo d'illustration facultative
Envoyez votre production à l'adresse monplusbeausouvenirerasmus@gmail.com; en indiquant dans le mail : nom, prénom, numéro de téléphone, l'année et le lieu où vous avez réalisé votre échange Erasmus+.

Date limite : 16 octobre à 12h.
3 participants seront tirés au sort à l'issue des Erasmus Days et remporteront 2 places à une manifestation culturelle, offertes par l'Institut français de Pologne.
---
07 października 2021
Application for the Scholarships of the Government of the Slovak Republic is open now. The programme is addressed to students, PhD students, university teachers, researchers and artists.
Citizens of any country in the world can apply, except the citizens of the Slovak Republic.
More information available in flyers:
or on the website of the NŠP porgramme.
Contact person at SAIA (Slovak Academic Information Agency): Mr Ondrej Aradský, nsp-foreign@saia.sk;
Application deadline for the scholarships to be granted in the current academic year is 31 October 2021.
---
19 sierpnia 2021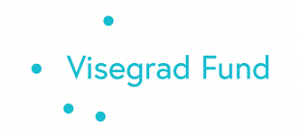 The program is designed to offer funding to selected PhD candidates as well as doctoral and post-doctoral scholars to study or conduct research at nearly 30 leading Taiwanese universities and research institutions. The overall support amounts to 40 months of scholarship ideally equally split between the citizens of all V4 countries. Scholars can receive the support from the Visegrad Fund amounting to €1,000/month with an additional one-time travel grant in the amount of €1,000, while the Taiwanese side fully covers tuition fees. Within a reciprocal edition, the program will also support Taiwanese Qianlima scholars coming to the V4 region where the Visegrad Fund will provide lump-sum support to the respective host universities.
The deadline for applications is 30 September 2021, with the first scholars expected to commence in early 2022.
More information available on the IVF's website.
---
03 sierpnia 2021
Announcement for students signing individual financial agreements 2021/22 – for students starting mobility in August or travelling by plane in September, and for students accepted for studies in the United Kingdom.
---