Welcome Point UW would like to invite you to the online information meeting on legalization of stay in Poland. Meeting will be led by Association for Legal Intervention and will deal with issues such as:
process of application for the temporary residence permit,
extension of legal stay during a coronavirus pandemic,
all the necessary documents required,
special solutions for foreigners during the period of state of epidemic,
…and much more.
The meeting will be held on 18th of May 2020 (Monday) at 12 p.m. and will last approximately 90 minutes.
 To attend you only need to register:
https://forms.gle/5Ft4KjFTGGWDWtPL6
Welcome Point has also prepared the educational campaign '5 steps to legalise your stay in Poland' in which we will answer all your questions. Every day we will publish information that will help you legalise your stay on the event page on Facebook: https://www.facebook.com/events/681771625944473/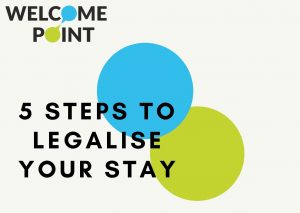 ---
Data publikacji: 12 maja 2020